Welcome
Sound History & Tondokumente – infoclio.ch-Tagung 2017
Ihre Meinung ist gefragt! Mit Blick auf die Neugestaltung der infoclio.ch-Webseite machen wir eine kurze Umfrage zu unserem Webauftritt. Machen Sie mit und gewinnen Sie Büchergutscheine und USB-Sticks! -> Zur Umfrage

Die traverse. Zeitschrift für Geschichte lanciert ein Heft zum Thema Pop. Der Soundtrack der Zeitgeschichte: Pop ist der Soundtrack der Zeitgeschichte. Die sozialen Bewegungen der vergangenen 60 Jahre sind ohne die Prägungen...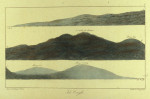 The Department of History at the University of Zurich announce the publication of a new "Ad fontes" module in global history. "Isaak Iselin in Hawai'i, 1807" follows a Basel merchant's sojourn in Hawai'i only thirty years after...
Montag, 20. November 2017, 19.30 Uhr, Aula des Kollegiums St. Fidelis, Stans Vortrag von Daniel Krämer Franz Joseph Käslin, Melchior Joller und Karl von Deschwanden weisen auf den ersten Blick keine Gemeinsamkeiten auf. Während...
Université de Genève, salle SO019
Dans le cadre du séminaire de Irène Herrmann, "Alertes rouges! Les ondes de choc révolutionnaires" vous êtes cordialement invités à la conférence que donnera Grégoire Bron, Université de Neuchâtel Entrée Libre