Transnational Networks of Radical Thought and Activism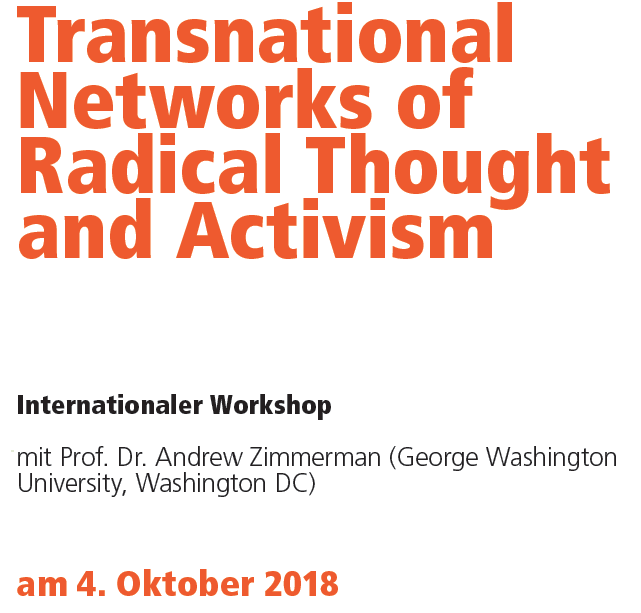 Workshop mit Andrew Zimmerman (George Washington University), Lucas Federer (UZH), Michiel van Gulpen (UZH) und weiteren.
The radical vision of a different world implies thinking and acting beyond the limits of the nation state. Consequently, radicals everywhere have built transnational networks of radical thought and activism while at the same time engaging in national and local struggles. In this workshop we will talk about transnational politics of knowledge in general, discuss different examples of activist networks and contacts and link the findings to broader discussions about international revolutionary knowledge.
Organised by:
Zentrum »Geschichte des Wissens«
Venue
Universität Zürich, Forschungsstelle für Sozial- und Wirtschaftsgeschichte (FSW), Raum RAE 015
Additional event information
Registration information
Registration via contact person