Lancement du projet Synergia: impresso - Media Monitoring of the Past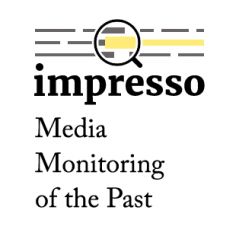 Le projet FNS Synergia "Media monitoring of the past. Mining 200 years of historical newspapers" (2017-2020) a pour objectif d'améliorer la recherche et l'extraction de donnée dans les bases de journaux numérisés. Le projet développera des outils pour explorer, extraire et traiter les données extraites des archives de presse. L'équipe du projet est composée d'historiens, de digital humanists, de linguistes, de designers, d'archivistes et de libraires.
infoclio.ch est partenaire associé du projet. Voir la liste des partenaires et partenaires associés au projet.
Plus d'information en Anglais sur le site web du projet: http://impresso-project.ch/