Impresso Media Monitoring of the Past - Call for associated reasearchers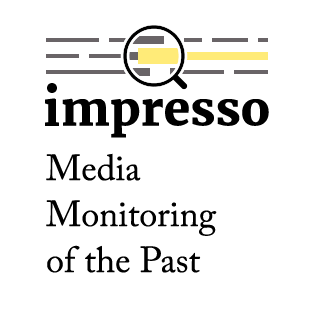 Impresso Media Monitoring of the Past is a FNS Synergia project which consists of an interdisciplinary team of historians, computational linguists, engineers and designers based in Luxembourg and Switzerland. The Impresso project is looking for associated researchers working in History, Digital Humanities, Media studies and related fields to work with us on the development of novel tools for the study of historical newspapers.
The project is currently building up a corpus of Swiss, German, Luxembourgish, French and Belgian newspapers starting from the mid-19th century. This corpus will be available for associated researchers until the end of the project in 2020.
Associated researchers are invited to submit a short description of concrete ideas and research questions which can be addressed with the help of historical newspapers within the impresso corpus. Limited funding is available for the participation in user workshops.
Associated researchers will have access to
- the impresso newspaper corpus until the end of the project in August 2020
- beta versions of the exploration interface
- regular user workshops organised in conjunction with the above-mentioned associated partners in history
- a team of researchers in Computational Linguistics to support their research
- a team of designers and developers for work on custom data visualisations
Associated researchers are expected to
- develop and pursue a historical research project based on the impresso corpus
- provide feedback on tools and interfaces in development by the impresso project
General frame of participation
- the time frame for associated research projects is from June 2018 to March 2020 depending on copyright restrictions,
- Associated Researchers may be requested to sign Non-Disclosure Agreements prior to gaining access to the corpus and other legal documents subject to the concrete nature of their research projects
- salary costs can not be covered
If you are interested, please send a short abstract with your ideas together with a short bio to info@impresso-project.ch.
Or check the full version of the call.